Private Market Places (PMP) allow you to combine strengths of programmatic and direct buys: access to premium inventory that match your targeting criteria and that may not be available in the Open Auction, and, programmatic execution on bidding, to set the impression price within the pre-negotiated CPMs.
They are invitation-only, advertiser-to-publisher RTB auctions that host the purchase of exclusive and transparent inventory.
Jump to the front of the line!
Most private deals include First-look right to ensure transparency. With First-look, advertisers can access specific inventory before it becomes available on the open auction and, if negotiated, turn down impressions that do not suit their campaign objectives.
Bucksense can help you to find the best private seals partners and to negotiate the terms of a customized deal that works for both sides.
Conditions of these transactions are stored in our Supported Partners Systems that provide the Deal ID.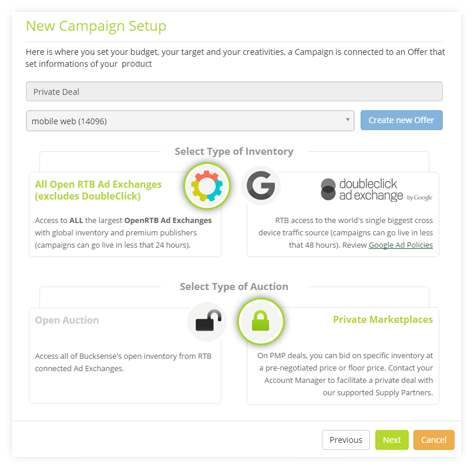 To request a Private MarketPlace from your account manager, you need to provide the following information:
Placement Name/ID: You can get this information from your acquisition campaign report
Country: the country in which you want run your PMP campaign
Exchange Name: the exchange that handles the placement you are looking for
Connection Type: your connection targeting (3g/wifi)
CPM: the CPM you are willing to pay for the PMP Deal
Banner Size: the banner size you want use in your campaign
Budget: the budget for your PMP deal
With this information, your account manager will be able to negotiate a deal with the exchange(s).
Bucksense is plugged into all the main ad exchanges for Private Deals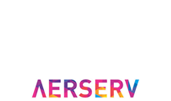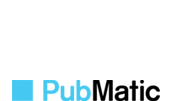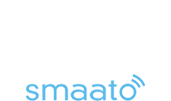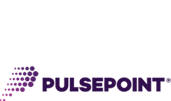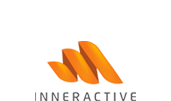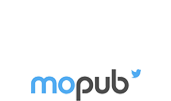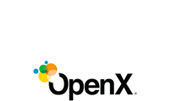 ...and many more